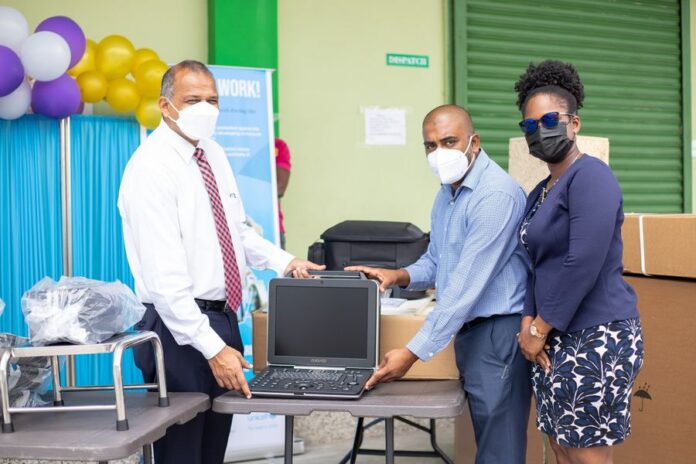 Guyana: On May 11, Nicolas Pron, UNICEF Representative to Guyana and Suriname, handed over two Solar Direct Drive Refrigerators to Minister of Health, Dr Frank Anthony, at the Ministry of Health in Kingston Bond.
This donation will help ensure access to COVID-19 and other vaccines, especially in hard to reach areas.
Mr Pron, in his remarks, stated that UNICEF is committed to continuing to provide support to the Government of Guyana to ensure that vaccines get to the last mile and meet the demands of the target population.
Minister Anthony extended appreciation to the leadership of UNICEF for their continual support and partnership towards the enhancement of the health sector in Guyana.
Earlier, Minister of Health, Dr Frank Anthony, handed over a quantity of equipment funded by the Inter-American Development Bank (IDB) to Gavinash Persaud, the Regional Health Officer (RHO) of Region Four (Demerara-Mahaica), for the Maternal and Child Health Improvement Project.
The equipment will aid in the enhancement of service delivery across health facilities in Region Four.
Also present at the handing over ceremony held at the Ministry's Kingston Bond was Dr Farrah December, Support Officer of the Expanded Programme on Immunisation (EPI), Terrence Narine, Inter-American Development Bank (IBD) Coordinator, and other officials.