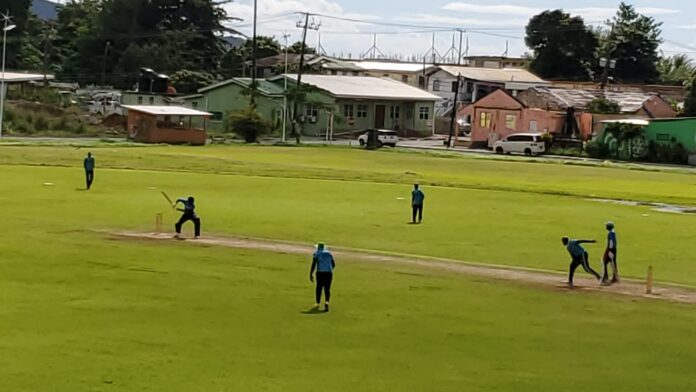 Dominica: Saint Andrew and Saint Peter secure spots in the final of the Sports Division organized Independence T10 Parish Cricket Festival, according to the update shared by the Sports Division of the Commonwealth of Dominica. Both teams qualified for the final following semifinal wins on Sunday 13th.
The semifinal matches of the 2022 Independence T10 Parish Cricket Festival were played at Benjamin's Park.
The highlights of the match is as follows:
In the first semifinal, St Patrick vs St Andrew, St Patrick won the toss and chose to bat.
St. Patrick 104/5 in 10 overs;
Jahseon Alexander 30
Lex Magloire 24.
Bowling for St. Andrew,
Clemenson Leblanc 2/16
Brian Joseph 1/5.
St. Andrew needing 105 to win from 10 overs, scored 110/2 in 8.2 overs.
Brian Joseph scored 61 not out
Odiamar Honore 23 not out
Sherlon George 21
Bowling for St. Patrick
Lex Magloire 2/27
St. Patrick won by eight wickets
In the second semifinal, St. George vs St. Peter; St. George won the toss and chose to bat
St George 86/6 in 10 overs,
Miguel Woodman 21
Stephan Pascal 20
Dr Navin Patil 18
Bowling for St. Peter,
Fitz Frederick 2/14
Savio Anselm 2/25
Clyde Pierre Louis 1/4
St. Peter, with the target of 87, scored 88/3 in 9 overs
Royson Fergus 36
Raymond Casimir 22
Bowling for St George
Stephan Pascal 1/14
St. Peter won by seven wickets