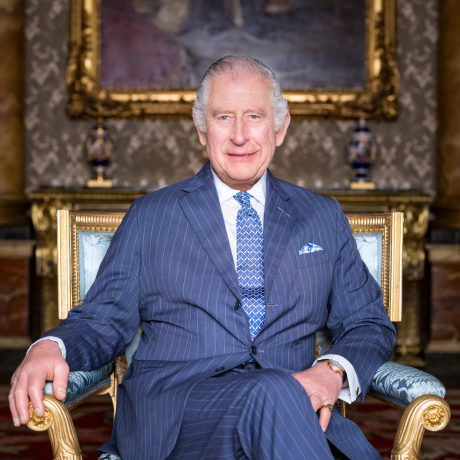 King Charles is feeling the heat as Caribbean nations prepare official letters demanding apologies and reparations from the Royal Family. The Crown has indubitably played a role in expanding slavery in the past and the chickens are coming home to roost, so as to speak.
The Caribbean approach is not limited to the Royal Family though, as they plan on targeting the Church of England and Lloyd's of London, the insurance firm which has deep historic ties with slavery and has been deeply ingrained in the British government, as is evident from the Lloyd's Act of 1871 and other Acts of the British parliament.
The National Reparations Commissions of the region are intent on sending letters to these institutions by the end of the year. These letters will delineate their demands and initiate the official process for securing reparations.
Arley Gill, a lawyer and chair of the island nation's reparations commission, said this to a Grenada based newspaper, "We are hoping that King Charles will revisit the issue of reparations and make a more profound statement beginning with an apology, and that he would make resources from the royal family available for reparative justice".
"He should make some money available. We are not saying that he should starve himself and his family, and we are not asking for trinkets. But we believe we can sit around a table and discuss what can be made available for reparative justice."
In Arley Gill's opinion, it is important that institutions, both government and privately owned, take responsibility for their actions and offer the appropriate compensation, "at all levels, banks, churches, insurance companies like Lloyd's, and universities and colleges that benefited"
This has been a tough year for the Royal Family. Earlier in the year, The Guardian exposed the fact that direct descendants of King Charles III and the Royal family engaged directly in the trade and exploitation of slaves in tobacco plantations in Virginia.
Desiree Baptiste, a playwright of some renown, brought to light documents which make it evident that a ship captain was instructed to deliver African slaves to a tobacco plantation owner named Edward Porteus in Virginia. His son Robert Porteus moved his family back to England in 1720, but not before inheriting his father's estate and profiting from it.
The link with the Royal Family comes though their direct descendent, Frances Smith, who married Claude Bowes-Lyon. Their grand daughter went on to be the late Queen Mother, Elizabeth Bowes-Lyon.
Documents found subsequently also indicate that the British Royal Family had links with known slave trader Edward Colsten. This obviously does not paint the Royal Family in glory, which is why for the first time King Charles signaled his support for research into the British Monarchy's links with the Transatlantic Slave Trade.
According to statements issued by Buckingham Palace, the King takes these matters "profoundly seriously" and considers slavery to be an "appalling atrocity". King Chales's support for the research is a part of his attempt to understand "slavery's enduring impact". This is why he has continued this pursuit with "vigour and determination".
Having said all that, a glaring hole in this plot is the fact that King Charles has never come out and apologized for Britain's extensive role in cultivating and spreading the slave trade.
In actuality, Britain is responsible for the transport and exploitation of approximately 3.2 million slaves from Africa alone, from 1640 to the early 1800s, an undeniably staggering number by any measure.
Lloyds of London was the world's leading authority in insuring different aspects of the slave trade. It has issued a statement saying it is "deeply sorry" for its role.
"It is part of our shared history that caused enormous suffering and continues to have a negative impact on Black and ethnically diverse communities today," the company stated on its website.
The Church of England also finds its hands soiled in this regard. Evidence suggests that many members of the Church owned enslaved people. Even more glaring is the fact that a predecessor who managed Queen Anne's Bounty, the Church's modern investment fund, admittedly invested significant amounts of money in the slave trading South Sea Company in the 18th century.
"There's no doubt that those who were making the investment knew that the South Sea Company was trading in enslaved people, and that's now a source of real shame for us, and for which we apologise," Gareth Mostyn, chief executive of the Church Commissioners.
Lawyer and commission chair Adrian Odle had some harsh words to add on the matter, saying, "every property that the royal family has is in possession of has the scent of slavery".
He is also not very fond of the UK government, which in his opinion has not been very receptive to the idea of reparations or the letters sent to them addressing the matter. In Adrian Odle's mind, this shows a clear lack of will and intent on their part to do what he believes is the right thing.
While many stand by the idea of reparations, other have questioned its viability and the economic impact it would have on the nation that pays its apparent dues. In this sense, the spectrum is divided, not just on the idea of morality, but also practicality and economics.