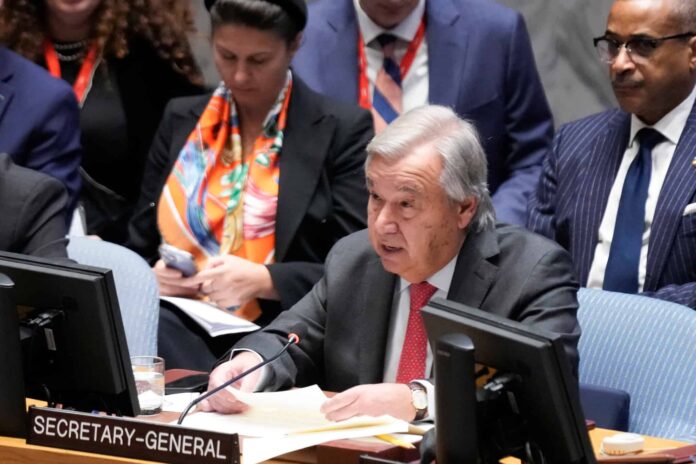 Antonio Guterres, the Secretary General of the United Nations has highlighted the harassment and ill-treatment of female journalists as a major issue, via a tweet on his official account.
The issue has been troubling the field of journalism, especially in today's day and age where the abuse of individuals on the internet, via social media is rampant. Abusers, often termed as 'trolls' use online platforms to target female journalists with the aim of discrediting them, silencing them or shaming and humiliating them.
According to the most recent surveys on the matter, 46% of all journalists are females, which is why their harassment can be seen as not just an attack on a singular gender, but also an attack on the values and freedoms that must be afforded to all journalists.
The stark reality is that female journalists are often threatened with violence, even of a sexual nature, which is abhorrent by all means. Furthermore, such threats make it harder for female journalists to exercise their right to free speech and impedes them from performing their duties without the threat of repercussions.
The fact that most female journalists still manage to put their points across effectively and brave the threats and crass language coming their way, is nothing short of admirable.
Even in democratic nations like India or the United States of America, female journalists like Rana Ayub face lewd comments and threats on a regular basis, due to their reporting which often goes against the government's agenda.
Faye D'Souza is another popular journalist who is often appreciated for her profound opinions but has to face such hardships as well. This goes to show that regardless of how popular and well rounded a female journalist is, in spite of the fact that they are held in high regard by their peers, there will always be individuals who cross the lines of morality and basic decency to attack them.
UNESCO has not shied away from taking up this issue and being quite vocal about it, considering the problems being faced by multiple highly regarded journalists.
According to the organisation's reports on the issue, female journalists face both online and offline abuse and are subjected to a disproportional number of threats when compared to male journalists. The abuse they are subjected to, includes stigmatization, sexist hate speech, trolling, physical assault, rape and even murder.
This is just a glimpse into the extreme nature of the problem and how hard it is to resolve such an issue when people have open access to the lives of public personalities through the internet.
UNESCO has taken steps to mitigate the problem by engaging with relevant partners to make the appropriate recommendations and implement good practices which counter attacks against female journalist. These steps have been highlighted and implemented in multiple UN Resolutions as well.
The organisation has also published 'The Chilling', which is a study pertaining to the growing trend of online violence against female journalists. UNESCO has also taken steps to train and educate female journalists so as to give them the tolls necessary to counter such threats and ensure their safety and security.