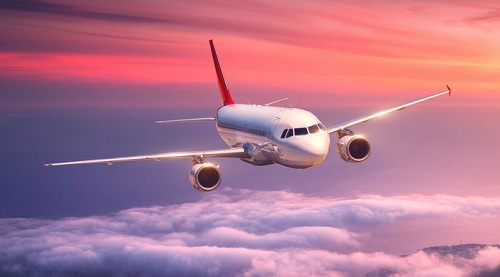 Jamaica: Major Canadian airlines are all set to operate 50 direct flights a week from cities in Canada to destinations throughout Jamaica from November 1st onwards. 
The Flight services will be operated by the major airlines of – Air Canada and WestJet, as well as the low-cost airlines of – Air Transat, Sunwing and Swoop. 
These airlines will be offering the passengers non-stop flight services to Jamaica from the following cities –
Toronto, 

Calgary,

 Montreal, 

Winnipeg, 

Hamilton, 

Halifax, 

Edmonton,

 St. John's 

and Moncton.
The Minister of Tourism of Jamaica – Edmund Bartlett, met with the tourism officials in the 'United States and Canada' with his team over the earlier few weeks and held discussions on the reopening of travel from the nations.
The meetings were followed by a confirmation – on Friday that there will soon be a lift in flight operations to meet the incoming demand for travel to the tropical island.
This will surely assist the Caribbean island in boosting its tourism sector and economy, which have been impacted by the deadliest COVID-19 outbreak. 
Canada is the second-largest source market for tourism for the island country. The statistics show that, before the pandemic arrived that is in the year of 2019, Jamaica welcomed about 400 000 travellers from Canada, only second to the United States at over 1.8 million travellers during that year.
During his announcement, Minister Bartlett highlighted that there is increased demand from Canadians desiring to visit the island country. At this time, there are forward bookings floating around – 65 per cent of 2019 levels and airlift for the winter season at about – 82 per cent of 2019 levels, with approximately 260,000 seats locked in. 
At the current time, all travellers arriving in Jamaica of ages 12 and above must show proof of a negative COVID-19 molecular test result taken not later than 72 hours before their travel. 
Visitors alos need to fill out a – Travel Authorization application form and will have to submit it at least 7 days prior to travel. The approved form must be presented before boarding your flight to Jamaica.