The Bahamas: The Office of the Prime Minister of the Bahamas has recently shared information about the award ceremony of the highest calibre. Prime Minister of the Bahamas highlighted that the government has been working hard to advance the tourism sector of the country.
The post by the Office of Prime Minister of the Bahamas read, "Our sun, sand, and sea are admired around the world but we have so much more to admire. Though small, our Bahamas has produced and continues to cultivate gifted athletes of the highest calibre."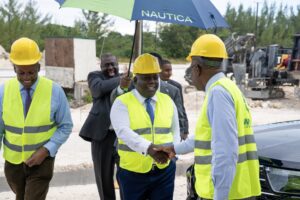 Prime Minister's office further informed that to diversify and enhance our tourism sector, we must reimagine tourism to harness the full power and spectrum of our culture.
Earlier that day, Prime Minister Davis toured the Andre Rodgers National Baseball Stadium to view the complex's progress. Once completed, The Andre Rodgers Stadium will be up to code for Major League Baseball (MLB) and the World Baseball Softball Confederation (WBSC).
This new facility will boost the nation's ability to nurture our native talented athletes and also enhance our capacity to attract world-class sporting events and become a locus of sports tourism.