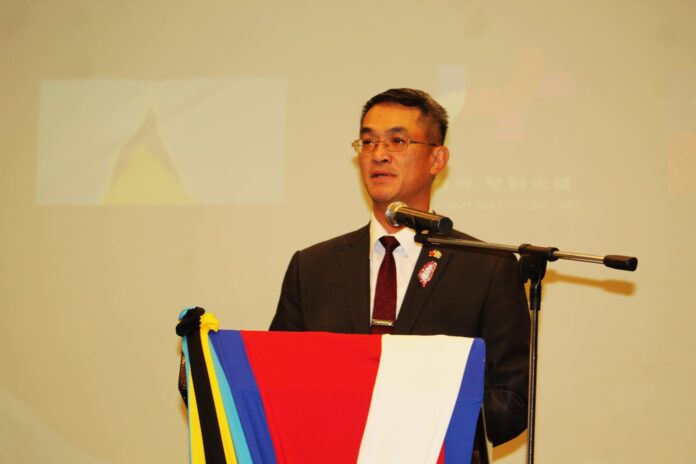 The Embassy of the Republic of China – Taiwan hosts a reception for 112th National Double Ten Day in Saint Lucia under the theme "Taiwanese Night Market". The celebration on October 24, 2023 was held to promote good and prosperous diplomatic relations between the two countries.
Taiwan National Day, or Double Ten Day, is celebrated every year on October 10. The day commemorates the Wuchang Uprising in China on October 10, 1911, which overthrew the Ching (Qing) Dynasty and established a Republican Form of Government.
The hours-long fireworks display is the main highlight of this celebration in Taiwan.
Various ministers made their presence felt at this celebration. For instance:
Honourable Prime Minister, Philip J. Pierre
H.E. Emeritus Governor General, Dame Pearlette Louisy
Honourable Claudius Francis
Speaker of the House
Honourable Alva Baptiste
Minister of External Affairs, International Trade, Civil Aviation and Diaspora Affairs
Honourable Stephenson King
Senior Minister and Minister for Infrastructure
Minister for Public Services, Home Affairs, Labour and Gender Affairs
Senators
Honourable Dr. Virginia Albert- Poyotte
Honourable Prime Minister Pierre appreciated the efforts of Taiwan for their massive support for empowering relations between both countries to strengthen their allies.
Taiwan presented its utmost feeling of togetherness by representing The cake patterned in the Taiwanese Flag. It symbolized the sweet journey of Saint Lucia and Taiwan to this time.
The embassy treated their people to the most authentic Taiwanese street food, which included fried seafood, egg pancake, shaved ice, bubble tea, cucumber and sea moss.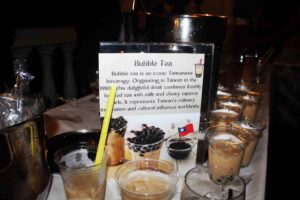 The talented violinist from Laborie, King of the Kings Papa Vader and the Royal Saint Lucia Police Band graced the reception with exceptional musical performance.
Taiwan na Slovensku- The Kharkov Symphony Orchestra of Ukraine performed the national anthem and Taiwanese folk songs, resulting in a beautiful Taiwan night with over 300 Slovak in the grand celebration of the 20th anniversary of Taiwan- Slovakia relations.
The reception was arranged at the Primate's Palace of Bratislava, where the Peace Agreement of Pressburg was signed in 1805 and held by the Taipei Representative Office.

Rep. Lee, along with Gabor Grendel, Deputy Speaker of Parliament and three major provincial governors, extended heartfelt gratitude for their long-term support to Taiwan. He encouraged and hoped that Taiwan-Slovakia relations would reach another new high level in the future.
The two countries collaborated in various areas and signed more than 30 MoUs. Rep. Lee also expressed his sincere congratulations on the successful completion of the recent elections in Slovakia and looked forward to working closely with the new government.