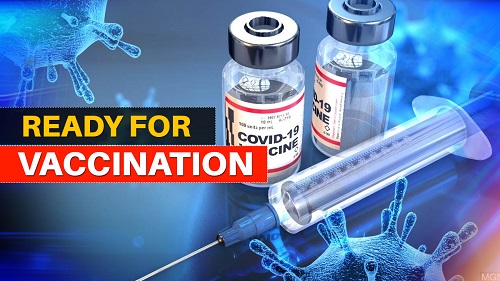 St Kitts and Nevis: Around 71.9 per cent of St Kitts & Nevis population, 24,127 individuals, have received their second jabs of the COVID-19 vaccine and are fully vaccinated now, while a total of 76.5 per cent of the SKN population has taken its first dose, till 22 October 2021.
According to the COVID-19 vaccination report of St Kitts and Nevis Health Ministry, as of 22 October 2021, a total of 11.3 per cent of the children population (between the age group 12 -17 years) has been given the first dose of the COVID-19 vaccine while 7.7% children are fully vaccinated.
A total of 49,930 vaccine doses have been administered on the twin-island, out of which, in total, 38,041 jabs were administered on St Kitts and 11,889 jabs administered on Nevis island so far.
The Ministry of Health has further informed the general public about the revised timings of the COVID-19 vaccination centres across the twin-island.
All the COVID-19 vaccination centres will be operated from 1 pm to 4 pm on Monday to Friday. On Saturdays, the timing will remain from 9 am to 4 pm for the centres of – Newtown, Cayon, St Paul and Tabernacle.
While on Sundays, the timing of the Newtown health centre will be from 1 pm to 5 pm for the individuals who are willing to take their jabs of the COVID-19 vaccine.
The Health Ministry further reminded the general public that appointments are no longer required for them to take the COVID-19 vaccine dose.
In addition, the Prime Minister of St Kitts and Nevis – Dr Timothy Harris, is also encouraging the citizens to take doses of their COVID-19 vaccines as soon as possible in order to fight and defeat the deadly mutant.
The SKN government has also provided COVID-19 hotline numbers for the citizens – (869) 467-1146/1233 (St Kitts), (869) 469-5521, 2035/2051/(869) 469 -8010 (Nevis island).