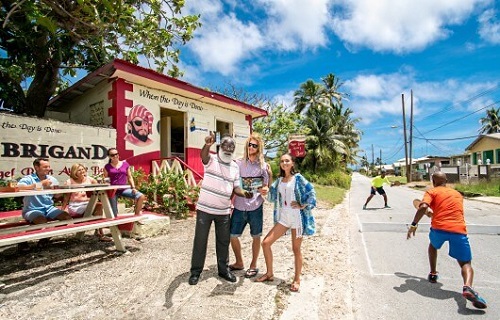 Bridgetown, Barbados: The Minister of Health and Wellness – Lieutenant Colonel Jeffrey Bostic, made the announcement that from Sunday, October 24, 2021, visitors who are fully vaccinated along with a negative pre-flight COVID-19 RT- PCR test result will no longer be required to take a COVID-19 test or quarantine on arrival in the island country.
The Health Minister added that, therefore, travellers who will meet the above-mentioned requirements would be permitted to leave the port of entry without any COVID-19 restrictions.
It should be emphasised that the Chief Medical Officer reserves the right to request COVID-19 testing of any traveller and to quarantine them if required.
This is best for the fully vaccinated individuals who are looking forward to visiting Barbados to enjoy their trip without restrictions(if they all are meeting the requirements).
According to the statistics, on October 19, 2021, the island nation has reported a total of 381 new COVID-19 cases, which takes the total cases toll to 13,934. While three new deaths have also been recorded.
With these deaths, so far, 123 people have lost their lives to the deadliest virus in Barbados. 636 individuals are in the isolation facilities, whereas in total, 3422 people have isolated themselves at their respective homes.
The Caribbean island till now has tested around 364,535 people for the COVID-19 mutant.
As per the vaccination statistics, 145,885 individuals have received atleast one dose of the COVID-19 vaccines, 118537 have received their second dose and are now fully vaccinated, which counts for 43.7 per cent of the total population.
Out of the new infections reported, 170 are men, and 211 are females, 79 are under the age of 18, and 302 new infections are either 18 years or older.
The report further states that 63.9 per cent of the eligible population is vaccinated atleast with one dose, while 51.9 per cent of the eligible population is fully vaccinated by taking the required number of doses.