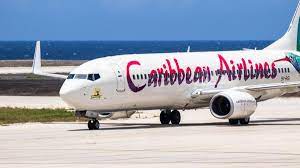 A big achievement for Caribbean Airlines, as passengers rated it as a 'Four Star Major Airline' in the Airline Passenger Experience Association – (APEX) Official Airline Ratings for the year 2022. 
This airline rating programme solely depends on the feedback provided by the passengers. Along with the Caribbean, other airlines who have been rated 'four and five star' were honoured at an annually held APEX/IFSA Awards. 
The passengers all around the globe rated atleast around 1 million flights for the 2022 awards, in a 5-star method. A professional external auditing company certified the APEX Official Airline Ratings. 
The CEO of Caribbean Airlines – Garvin Medera, stated, "We are delighted to know that – our passengers have given us such – favourable ratings. They are at the centre of all we do at the airline". 
"This award is motivating & an affirmation that the focus & effort to enhance the travel experience is appreciated by our valued customers. As the number one regional air carrier, we remain committed to keep our customers satisfied". 
Apart from this, earlier this year only, in the month of March, the airlines was also conferred with Platinum certification by APEX Health Safety. This award was provided to the airlines for its highest standards of cleanliness and sanitisation for its customers' health and wellness during the travel journey.  
About APEX: 
APEX is a chain of the world's leading airlines, airports, alliances, suppliers, and associated companies who are committed to upgrading the air travel experience for their passengers.  
More about Caribbean airlines: 
It is a state-owned airline and flag carrier of Trinidad and Tobago, Jamaica and Guyana, founded on 19 September 2006 (as BWIA in 1939). The airline officially became operational on 1 January in the year 2007. 
The airline runs flight service to the Caribbean, North America and South America from its base at Piarco International Airport, Trinidad.