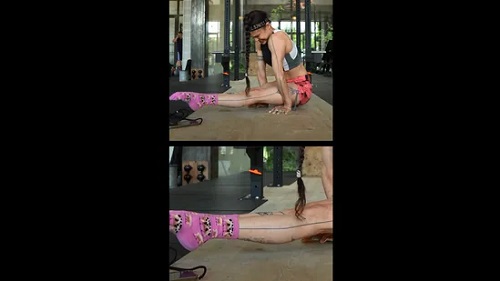 Australia: An Australian woman named as – Stefanie Millinger has created a Guinness world record for staying in an L-sit position for more than 5 minutes. 
The video of Millinger was shared by Guinness World Records on Instagram and wrote, "Longest time in an L-sit 5 min 15 sec. Reacting to the video, an Instagram user wrote, "I thought I could beat, this but I couldn't even lift up my body." 
Following is the video of Australian women creating the Guinness World Record – 
The video is going viral over the internet, and the people are lauding the Australian woman for her fitness, hard work, and dedication and have also congratulated her for achieving this significant milestone and engraving her name in the history of Guinness world record. 
About Guinness world record – 
Guinness World Records, – known from its beginning in the year – 1955 until 1999 as – 'the Guinness Book of Records and in early United States editions as the – 'Guinness Book of World Records, is a reference book published annually, listing the world records both of – human achievements & the extremes of the natural world.
The brainchild of – Sir Hugh Beaver, the book was co-founded by – twin brothers Norris & Ross McWhirter in – Fleet Street, in London, in August 1954. 
As of the 2021 version, it is now in its 66th year of the publication, published in 100 nations & 23 languages, and maintains more than – 53,000 records in its database. The international franchise has been extended beyond the print to include television series and museums.  
The organisation employs record adjudicators so as to verify the authenticity of the setting and breaking of records. 
In the year of 2008, Guinness World Records released its – gamer's edition, a branch that will keeps records for popular video games with high scores, codes & actions in association with the Twin Galaxies.