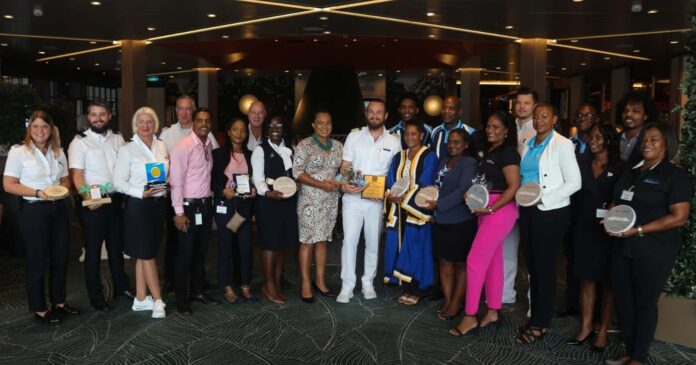 Castries, Saint Lucia: Extending an invitation to the cruise season 2023, the Ministry of Tourism of Saint Lucia has welcomed its second inaugural call of Mein Schieff 4 on November 10, 2023.
This TUI Cruises vessel is considered one of the six vessels under TUI Cruises with a capacity of 2,506. Notably, the vessel arrived at Point Seraphine Berth 1 on Friday morning with 2,416 passengers.
Tourism stakeholders and partners were welcomed onboard for the official welcome and plaque exchange by Captain Jan Fortune and other crew members.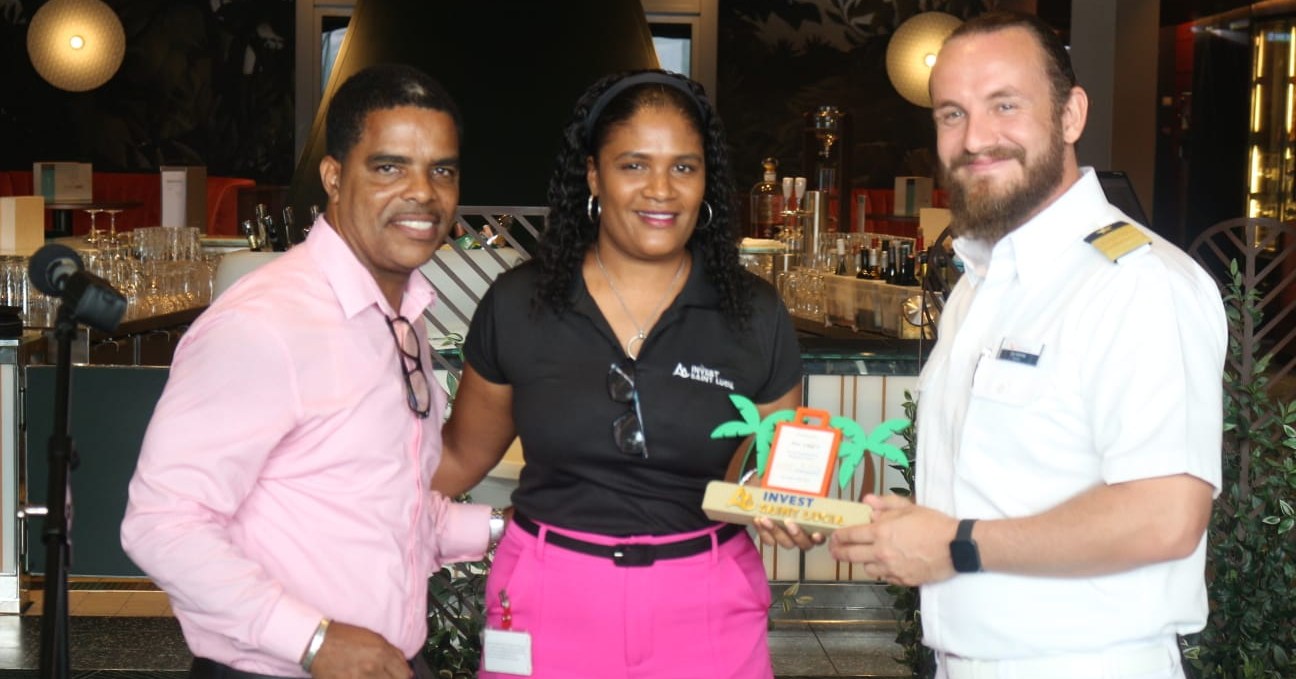 Many Saint Lucian officials were in attendance during the welcoming ceremony, including the Mayor of Castries- Geraldine Lendor-Gabriel, the Ministry of Tourism Authority, Saint Lucia Air and Sea Ports Authority- SLASPA, Invest Saint Lucia and Platinum Port Agency Saint Lucia Ltd, among others.
It is to be added in Captain Fortune's remarks that he applauded Saint Lucia's beauty and indicated his enthusiasm for the second scheduled visit on November 24, 2023.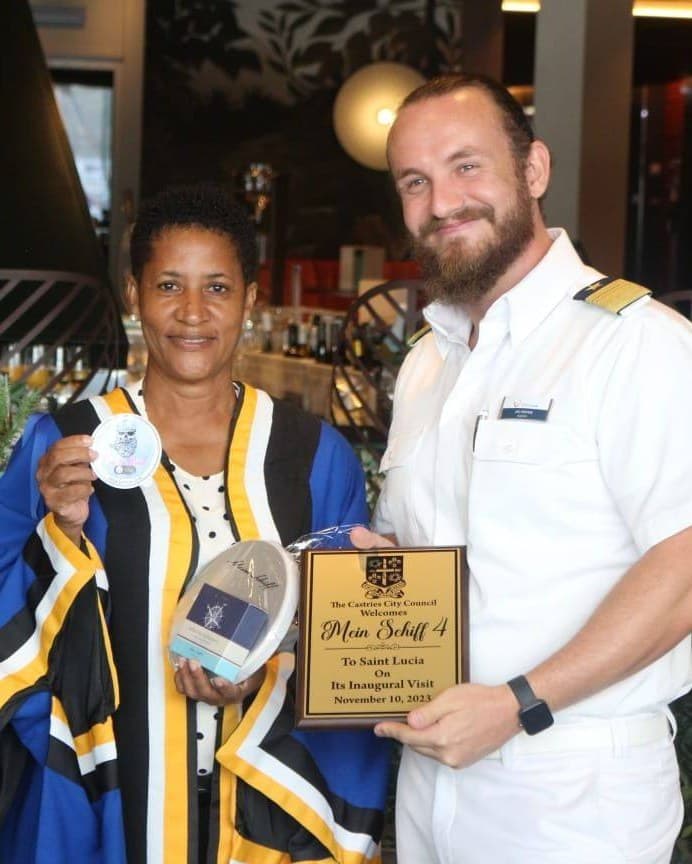 Saint Lucia's cruise season
Saint Lucia is recognized as the Caribbean's Leading Nature and Adventure Tourism Destination. The island has remained a prime destination for cruise tourism.
The country's 2023/2024 cruise season has already started from October 8 and will run until September 2024; it is expected to be prosperous and dynamic.
Notably, the economic impact of the cruise to the destination is vast as it supports not only the government and private sectors' businesses but also pushes employment across the industry.
As Cruise tourism is a keystone of Saint Lucia's economy, it supports local businesses, which will benefit tour operators, taxi drivers and artisans.
While extending its gratitude, Saint Lucia appreciated the cruise lines, dedicated professionals and industry partners who are working diligently to ensure a safe and enjoyable experience for all.
This cruise season expected over 400 cruise calls, including 19 inaugural calls and more than 600,000 visitors.
Travellers and cruise enthusiasts are looking forward to embarking on an unforgettable journey during this season, exploring the realistic wonders of Saint Lucia's lush landscape, vibrant culture, delectable cuisine and warm-hearted people.