Basseterre, St Kitts and Nevis: Prime Minister Dr Terrance Drew commemorated the eve of International Children's Day on November 20, 2023, under the theme, "For Every Child, Every Right!"
PM Drew marked his presence on this prestigious occasion across the island nation to cherish the laughter, boundless potential and innocence of every child.
"Let's take a moment to cherish the laughter, innocence and the boundless potential of every child", he commented.
Notably, foreign minister- Denzil Llewellyn Douglas extended his wishes on this occasion. He stated that the month of June is observed as "Child Month" in St Kitts and Nevis.
Minister Douglas widened his views to love and nurture the children and instil in them discipline, honesty, patience, good values, self-esteem, trust and good virtues of Life.
He favours the rights of the children and urges everybody to listen and guide them in the right direction.
Notably, he further congratulated the boys and girls who were acknowledged by the Department of Youth Empowerment on Monday, November 20, 2023, on the occasion of World Children's Day.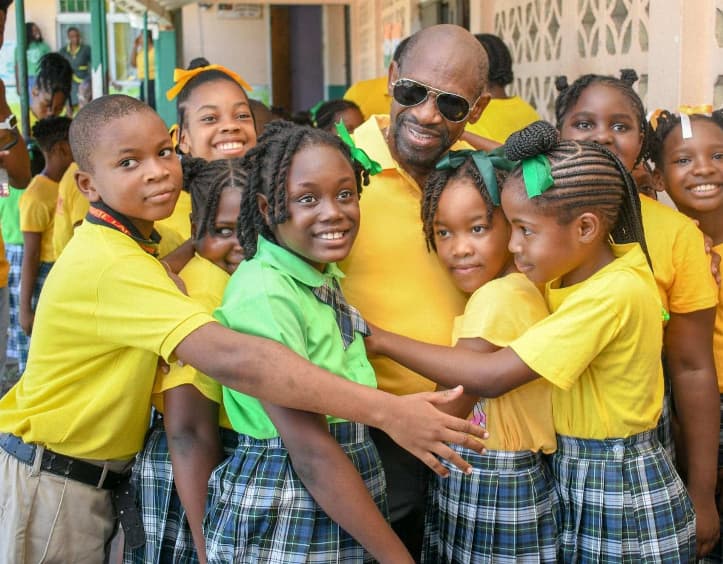 It is to be added in the remarks of Minister Douglas that two students from each of the primary and secondary schools in St Kitts who fit these criteria, such as politeness, display leadership skills, and are most helpful, were recognized.
Ten students hailed from 5 schools in the Constituency were awarded as follows,
Saddlers Primary
 Jhouslyn Thomas and Kiarje Carey
Dieppe Bay Primary
 Ababa Maccabbee and Ewan Daniel
Saddlers Secondary
 Zahnelle Jeffers and Jayden Warner
Newton Ground Primary
 Faith Francis and Jamiar Alford
St Paul's Primary
 Loraine Langley and Kayshon Blake
Each year, on November 20, people of every country unite to celebrate World Children's Day to honour the unique magic that children bring into the lives of individuals and the promise they hold for a world filled with kindness, compassion and endless possibilities.
Initially the idea of a World Children's Day was first proposed by the International Labour Organization (ILO) in 1925 as they were concerned about the plight of children who were not able to receive an education and were being forced into labour.
Notably, the United Nations General Assembly adopted a resolution in 1954 proclaiming Universal Children's Day. The date of November 20 was observed to memorialize the adoption of the Declaration of the Rights of the Child.