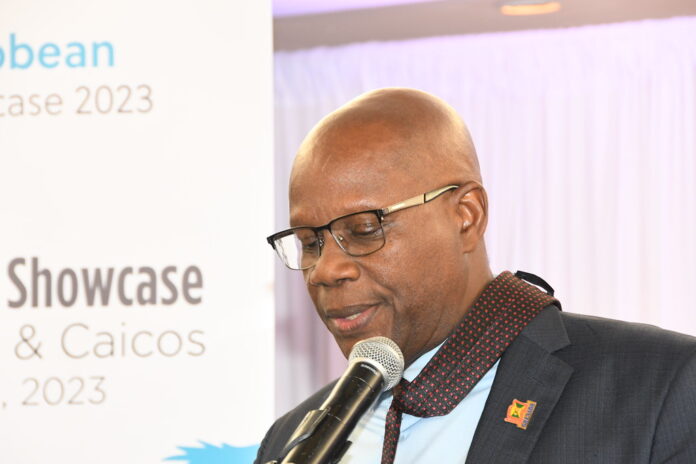 The Caribbean Tourism Organisation's (CTO) 2024 conference on sustainable tourism development will be hosted by Grenada between April 22 to 24.
Grenada's Minister of Tourism, Lennox Andrews thanked the CTO for giving them the honour of playing hosts, via a video recording following the CTO's State of Tourism Industry Conference (SOTIC) in Turks and Caicos last week.
He also appreciated the fact that Grenada would host an event which would help propagate the CTO's ideology on sustainable tourism development. This will be achieved by spreading information and awareness regarding the platform.
"We are honoured to host the CTO's Sustainable Tourism Conference in 2024. Grenada's commitment to sustainable and inclusive tourism aligns perfectly with the conference's objectives" Lennox Andrews stated.
"We are dedicated to showcasing the transformative power of sustainable tourism and its role as a push for social and economic growth and environmental stewardship throughout the Caribbean" he added.
Andrews was eager to have his colleagues, international industry leaders and other interested parties make their way to the "spice island" as Grenada is often referred to. He is sure that both regional and international guests would appreciate the hospitality on offer and have fruitful discussions at the conference.
The 2019 addition of the Caribbean Conference on Sustainable Development was organised in St Vincent and the Grenadines.
"We are excited about presenting the Caribbean Conference on Sustainable Tourism Development in Grenada next April. This conference underscores the CTO's commitment to advancing sustainable tourism policies and practices in the Caribbean. Grenada's natural beauty and dedication to sustainable tourism make it an ideal host, and we look forward to engaging in fruitful discussions with our colleagues in the industry" said Kenneth Bryan, the CTO's Chairman.
The conference acts as a platform for the exchange of information between the tourism industries of the region. Representatives have the opportunity to talk about newly implemented policies and procedures, while discussing their pros and cons.
As a result, the conference acts as a stage where the tourism industry can expand its scope and find new ideas to implement.
The conference will be opened on April 24th with the theme "Planet vs Plastics" so as to simultaneously celebrate 'Earth Day' which falls on the same date.
The event is a highly anticipated one, considering the importance of both tourism and sustainable development in the Caribbean region.
That is probably why its significance is already being discussed and many are looking forward to making the trip to Grenada in April next year.